Expert Testimonials
In Regards to: Product Hairfor2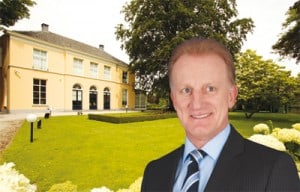 Good Day Hairfor2 team,
We at Transhair International are so impressed with your product that we have incorporated it into our sales line.
The product proves to be a welcome supplement for people who want to get ultimate results. Women particularly, are very impressed with your product.
Wishing you success with the development of other colours.
Kindest Regards,
Transhair Benelux B.V.
Cor van Oyen
---
Hair Clinic New Transpla Hair GmbH
We have now been using Hairfor2 in our hairtransplant clinics for more than 10 years for the purpose of Volumizing thinning areas. We provide Hairfor2 to a multiple of satisfied customers. We are happy to offer this great product to our customers with great success through our online shops and our Hair-transplant clinics. The great amount of available colour variations are perfect to cover up individual zones of thinning hair, problematic areas or bald spots. Hairfor2 is very economical in its use, has a very comfortable scent and is easy to use. Neues TransplaHaar extends its thanks to the entire Hairfor2-Team for its excellent cooperation.
With best regards,
Wolfgang Haindl
www.nth.de / www.haarverpflanzung.de
---
Product: Hairfor2
Dear Ladies and Gentlemen,
We have been successfully using Hairfor2 Hair thickening-Spray on our patients for about 2 years now.
All of these patients suffer from thinning hair and bald spots and would love to have a full head of hair again.
After making use of your product Hairfor2 Hair thickening-Spray our patients become very enthusiastic from the re-won fullness of their hair.
Even with our Male and Female patients that just successfully completed a Hair-Transplant we can make great use of your product Hairfor2 Hair thickening-Spray to further increase and maximize the fullness of the newly transplanted hair.
The use of Hairfor2 Hair thickening-Spray is under proper application easy and without any problem.
Sincerely,
Dr. med. Cecilia Flury
Lompetenz-Zentrum Fur Haartransplantationem
Dr. med. C. Flury
Bernstrasse 86
CH – 4852 Rothrist
Tel. +41 (0) 32 675 77 48